There are so many different types of hair dye on the market, but the majority of them are all designed to work in the same way. While the industry is growing at a staggeringly fast rate, there are many people, both men, and women, who are hair coloring virgins. There are several key steps to follow during any hair dyeing process, and if they are completed correctly you're sure to get a brilliant color, even if you're just a beginner.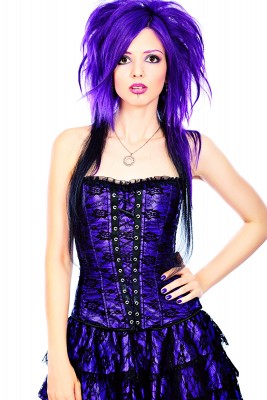 Helpful Hair Dye Hints
To start with, it's important to prepare your hair for the onslaught of chemicals it is about to undergo. To do this, you should be sure to give your head a nice wash with a well-balanced shampoo – if you can get your hands on a pre-coloring shampoo, even better. These shampoos will allow the hair to obtain an optimum acid balance level, allowing the dye to work at the peak of its efficiency. While every brand recommends you apply hair dye differently, in general, it is a good idea to comb the coloring into the hair until it becomes extremely frothy. This means that the dye pigments will have made their way fully into the hair for the best final effect. Leaving the hair dye in for the required time is very important, and these times will vary dependent on the brand. Typically, between 15 and 30 minutes is a good recommendation.
Finalising The Dyeing Process
When the dye setting time has passed, it's time to wash off the remainder of the chemicals in order to reveal your final color. Remember, if you're using permanent or semi-permanent products such as La Riche Directions or Manic Panic, they have the potential to stain your clothing, bathroom units, and skin, so make sure you're using the correct positioning and movements to avoid this happening if at all possible. Rinse your hair away from your face with warm (but not hot) water, until you believe you have removed all remaining dye from your hair strands. You will then be left with the final color, however, it's best not to judge it either way until your hair has dried. Colours look different based on the level of moisture in your hair, so until you've seen your final color with your hair dry, don't get too excited or worried about the shade. Finally, here are some short but very helpful tips which you may find useful during your coloring experience:
Use vinyl, plastic or rubber gloves when applying hair dye to avoid staining your hands.
Perform a strand test before coloring your whole hair if you are concerned about the color.
Use Vaseline around your hairline to prevent the color staining your forehead skin.