Hair is a powerful thing and the right haircut at the right time can cause a chain reaction. All it takes is one celeb to have one great cut and suddenly you see it everywhere. Looking back to some of the greats can provide some amazing hairspiration, and there's an explosion of 60s style pixie cuts happening right now, so what better time to look at the most iconic, daring and influential hairstyles of the 60s, 70s, 80s and 90s.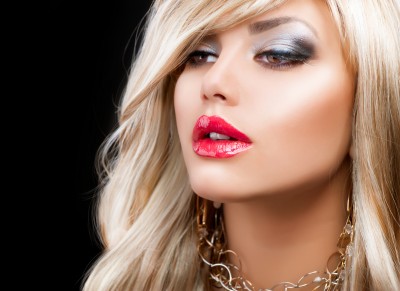 1960s – TWIGGY
In January 1966, a 16-year-old girl called Lesley Hornby walked into a hairdresser in Mayfair to get a cheap cut and history was made. Lesley walked out with a pixie crop and was reborn as Twiggy, the original supermodel, and roaring 60s success. Twiggy became the doe-eyed face of the 'swinging' sixties, and her shocking short style became the hottest London trend. Twiggy herself famously hated her androgynous look, but she seemed to be the only one as the long, hippy hair of the early 60s was being snipped off into Twiggy's cute and practical do all over the world.
Twiggy's cut had massive exposure and was featured on 13 international Vogue front covers within the space of a year. With the hair came the fashion, and Twiggy was the face of the Carnaby Street revolution, defined by miniskirts, short dresses, and knee-high boots. Twiggy's cut is now regarded as one of the most iconic hairstyles of all time, and big names going for the chop still makes headlines, remember Victoria Beckham's transformation? Or when Kate Moss went pixie? Even Beyoncé is up to it, all started by Twiggy.
1970s – FARRAH FAWCETT
There are few styles out there that you can recognize just from a silhouette, but Farrah Fawcett's amazing cut is one of them. Farrah first made her name with a raunchy poster, depicting her wearing a red bathing suit that sold 20 million copies, adorning the walls of college dorm rooms everywhere. But Farrah became a household name as one of 'Charlie's' Angels', the defining show of the decade. Farrah's feathery, multi-layered cut captured the excess, decadence and rock n' roll spirit of the decade and women everywhere started piling on the hairspray and bringing out the curling tongs to master the so-called "Farrah-flip". With tonnes of texture and waves, the style was well ahead of its time and was a firm favorite well into the 1980s.
Alongside the big hair came the big fashion, and everyone wanted Farrah's power suits, flares, and cutely patterned blouses. The original red bathing suit made a huge impact too, being the main inspiration for Pamela Anderson's look on Baywatch twenty years later. Farrah's original bathing suit is such an icon that it is now displayed at the Smithsonian museum! Farrah's look may seem dated now, but at the time it was a cut with staying power, and it's due for a comeback!
1980s – MADONNA
The original Material Girl was the biggest fashion icon of the 80s, and her hair was a huge influence on the heads of teenagers everywhere. Though her famously chameleon approach to fashion meant she had a million different styles, it was her loose, messy perm that started the defining look of the 1980s. The power perm was the look of the 80s, and though going for curls is a bit of a risk, Madonna got it completely right with big curls, big roots, and big accessories. After being featured in 1985's Desperately Seeking Susan, the Madonna perm was the must-have look of the 80's, with curly crowns adorned with headscarves, bows, chunky headbands and, of course, velvet scrunchies.
Madonna's bouncy curls were paired with edgy statement fashion, and Madge's rubber bracelets, lace gloves, big jewelry, flouncy skirts and legwarmers became the look of the decade.
1990s – GWEN STEFANI
The 90s was a decade of division, with half of the world asking their hairdresser for 'The Rachel', and the other half buying their very first pot of pink hair dye. It was the decade of grunge, ska, and the birth of 'alternative' culture, and its poster girl was Gwen Stefani, then lead singer of ska-pop group No Doubt. Gwen's platinum blonde hair became every shade of the rainbow, from blue to yellow to pink, and seemed to be a different style every week. Across the years her versatile locks rocked top knots, dreadlocks, bobs, bangs and 50s victory rolls. Gwen's wardrobe was also a 90s time capsule and was a big influence on the decade's obsession with patterns, darting from polka dots to plaid to stripes. Finishing off with dark lipstick and a bare midriff, Gwen's mishmash and ever-changing style defined the fast flowing lifestyle of the 90s, which saw the birth of the internet and mobile phones.
While Gwen's style went Japanese then couture, you can still see her 90s looks everywhere today, from biggest new thing Azealia Banks to the Crayola box set hairstyles of Kelly Osbourne and Nikki Minaj. Even Miley's latest reinvention definitely has a shade of Gwen to it.