Beauty is one of those industries that is always likely to be valued in spite of the struggle many sectors are experiencing in the wake of the recession. If you are a skilled beautician then your talent is always likely to be in demand. Even in financially uncertain times, people want to look their best and enjoy investing in their appearance.
A lot of beauticians dream of being able to strike out on their own. This is something that seems really daunting but it's definitely worth exploring if you have a skill and you want to take it further. Working for yourself can be incredibly rewarding and it is certainly a good option if you need to fit work around your life, your children, your other pursuits and concerns.
So what do you need in order to prepare yourself for striking out on your own?
Go mobile
Perhaps the first step is to take your talent out on the road. It's really hard to set up an independent beauty business if you are not able to get around. One of the real advantages to your customers using your service instead of going to a shop is the fact that you can visit them at home. Consider what you can do about your travel arrangements in the crucial early stages.
Market yourself
These days you can actually market yourself incredibly cheaply through social media. Websites like Facebook and Twitter are perfect for sharing information about the services you provide and the promotions you are prepared to offer from time to time in order to secure more work. People can also post feedback and interact with you via these channels.
The crucial thing to remember here is that these are your business accounts not your personal accounts and you need to conduct yourself really professionally on them. Never let them stagnate because people may think you've stopped offering your service.
Use your contacts
In the early stages, you absolutely have to use your contacts to get ahead. You must tell all your family and friends about what you're doing and get them to spread the word. Do their nails, do their eye lashes, waxing and so on. Use them as your guinea pigs in order to refine your skills, but also so they can show people what you're capable of. People do notice these things and they will ask where your friends and family got their nails done and so on. Effectively, they are your live marketing department!
Get supplies
Beauty supplies are quite an investment but you can't do your job without them. It may take time to build up a full selection but you should view supplies as an initial investment as well as an on-going concern. Keep your colours well-stocked so you can always offer what the client wants.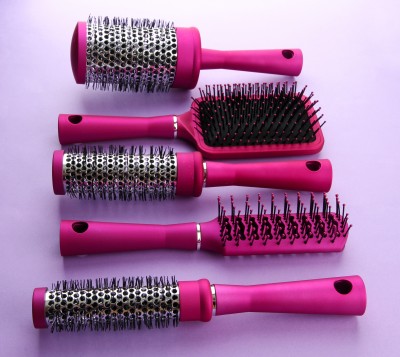 Sort your finances
You need to pay attention to things like tax when you start a business of your own. Get familiar with what it means to own your own business and where you may be able to save money on supplies, memberships, resources and subscriptions by holding this particular status.