Everyone wants that perfect golden or bronze tan, but years of studies and warnings from dermatologists about the cancer risks make it clear that tanning under the sun can be dangerous. Another issue with suntans is the fact that not every place in the country is sunny all the time. Seasons change, and even then there are several regions that hardly see a sunny day throughout the year. So, how can you get that perfect year-round tan without putting your long-term health at risk? The answer to this question is spray tanning.
A spray tan is the perfect solution for those who want to get that perfect tan for special occasions and if you want to stay tanned all year safely, but you cannot just walk into a spray tan salon and ask for one. The right preparation is crucial if you want to get the process done right. If you are new to spray tanning or have not been told about preparing for it before, you would probably end up disappointed with the results. Here are five crucial tips that you should follow before the tanning process begins in order to get it done right.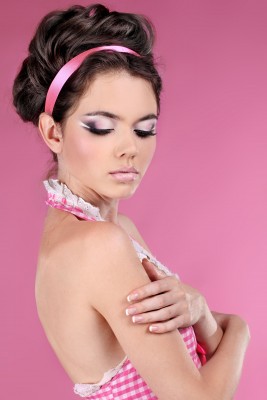 1. Get it booked in advanced
Timing is important when spray tanning, especially if you are getting it done for a special occasion, so book your tanning session at least a couple of days in advance. A fresh spray tan may leave an orange-colored hue on your skin for at least a day until it settles, and going out before that can be embarrassing. Moreover, you still have two days to fix any issues that may happen due to a poor spray tan if something bad happens.
2. Get the other things done beforehand
If you are getting ready for a special occasion, a spray tan is probably not the only thing you will be doing. Manicure, pedicure, and waxing may be in your agenda, but get them all done before the spray tan. Waxing is actually recommended before spray tanning to get the process done right, but you need to do it at least a day before so that your pores close properly after the hairs are removed. If the pores are not closed, the spray tan solution may get stuck there and give a spotty look to your skin.
3. Exfoliate
Exfoliate before your spray tan, since your tan may not look good or fade really quickly in patches if it is not done. Ideally, you should do it a day before the tanning session to give your skin some time to recover. Make sure that the exfoliation is done thoroughly, including in areas like the ankles, knees, and elbows where dead skin tends to collect.
4. Do not use moisturized skin products
Avoid using body wash or soap with lots of moisturizers on the day of your spray tanning session. Do not apply moisturizers after your bath, along with deodorant, makeup, and body butters. All of these products tend to block the spray tan from reaching your skin, and you might end up with a lighter tan than you wanted or, even worse, patches of light tan. Some deodorants may even react to the tanning solution and turn your skin into a different color.
5. Carry the necessary equipment with you
Before you head to the tanning salon, get a thong and shower cap and apply a little moisturizer on your ankles, elbows, knees, nails, and the palm of your hands to keep them light.