It is March, a month dedicated to the color green, from green shamrocks to green leprechauns. But the color green is not just for Saint Patrick's Day enthusiasts, the fashion industry also become more involved with the color green as well. Over the past couple of years the fashion industry has become more dedicated to making more natural and eco-friendly products. Some fashion companies have found innovative ways to "go green " these days, by making small changes in the production of their clothing, and ultimately making great changes to improve the environment.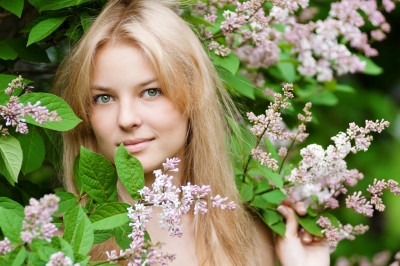 Organic Cotton
Some companies are making changes such as using more organic, and natural fabrics. A few companies these days are already manufacturing clothes from organic cotton. Why organic cotton? Although, you might think that cotton is already natural, is has been known to be grown with harmful pesticides and chemical or synthetic fertilizers, which are harmful to the environment. According to the Organic Trade Association organic cotton farmers do not use harmful chemical fertilizers or pesticides, to grow their cotton. Organic cotton farmers also remove weeds by hand, instead of using harmful chemicals making organic cotton more environmentally friendly. You can find organic cotton as the fabric in many articles of clothing such as T-shirts, pants, and dresses.
Natural Fabrics
Natural fabrics and fabrics that come from nature or are made in a natural and more environmentally friendly way. According to an interview by New York Times some companies such as Perry Ellis International are going green, by using organic cotton and even sometimes using materials from coconuts in some of their garments. There are even companies such as H&M that have a collection dedicated to eco-friendly fashion, called the "Conscious Collection."   This collection has clothes that are made from natural material such as hemp, organic cotton, wool, TENCEL® and recycled polyester polyamide.

Water Saving Jeans
Water is another precious resource, and some companies are making changes to conserve this precious natural resource. Brands such Levi's® even inventing ways to save water. They have invented jeans that use much less water to create than regular jeans. According to Levi's® their Water<Less™  Jeans ™ use 96% less water to create. In addition,  Levi's® says that in making their  Water<Less Jeans™ they have saved 172 million litters of water.
Going green can be helpful to save precious resources, and help the environment. With a few small changes to way that certain clothing is produced and manufactured can make a big difference in the environment. From saving water, to preventing the need of harmful pesticides, or just finding alternate material to make clothing from, the fashion industry still as all the creativity and inquiniety that we have grown to love, without having to damage the environment and deplete valuable resource