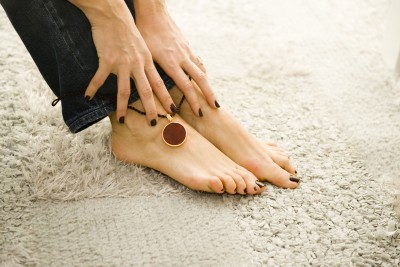 Anklets are jewelry items that never seem to go out of style. Even if they are not a popular mainstream item at the time you decide to wear one, no one will call you tacky, if you wear your anklet correctly. There are wrong things that you can do when wearing an anklet and if you wear it incorrectly, people might call you tacky, however, everyone makes fashion mistakes from time to time.
Mistake 1: Wearing Anklets Made of Cheap Materials
Anklet jewelry can experience a lot of wear and tear. Even if you are not one of those people that is hard on jewelry, you can easily do some damage to an anklet. Skin moisturizer, dirt and the weather can quickly turn a pretty gold colored metal into something green or ugly purple within just a few hours.
When choosing an anklet, it's best to choose pure metals like real gold, silver or platinum. Cheap metals also cause allergic reactions. Rashes like this are often very ugly and hard to get rid of on the skin.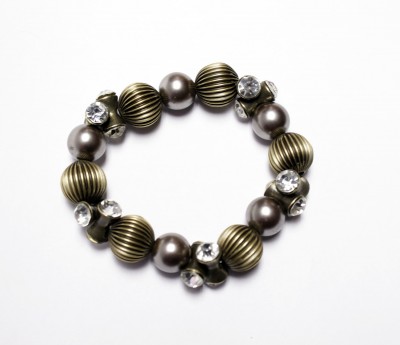 Poorly made anklets can also fall apart quickly. Walking around puts strain on a strand of any kind. Your ankle bends and pivots in ways you might not realize, constantly putting damage on any jewelry you are wearing there.
Mistake 2: Wearing Anklet Jewelry that Looks Inappropriate
Some anklets look tacky at the wrong occasions. For example, if you are going to an expensive conservative dinner party, wearing and anklet with a lot of large rhinestones and beads will not be appropriate. Your legs are one of the most attractive parts of your body and when you bring attention to them, you want them to look appropriate.
If you make other women feel uncomfortable, or make them feel like you're trashy, you've worn the wrong anklet. Wearing a conservative, simple pure metal anklet, like the ones you find at GoldSea24 will be appropriate for every occasion. Even if you are surprised to find an event is more formal than you expected, your anklet will be appropriate.
Large, flashy anklets are only appropriate for bars and night clubs, casual dates and trips to the mall or the beach, but even for these occasions, a simple, pure metal anklet is still stunning.
Mistake 3: Only Wearing Anklets on Casual Occasions
Due to the fact that anklets highlight the legs, many women are afraid to wear them for formal occasions. When you choose the right anklet though, you will look beautiful and classy for any formal event. Start with an anklet that is beautiful, simple, and of high quality, and you will have the perfect accessory for your formal gown, night on the town dress or casual event outfit.
Looking for some great anklets? Visit www.goldsea24.com.