Back in the day, no makeup routine was complete without a dose of hot pink blush. The modern world has changed all of that though, with most women rarely using rouge to accentuate their cheeks. Blush can be a beneficial makeup solution, but only if it is applied correctly. Otherwise, it can make a great face look like a bad mask in an instant. Here are some rules to follow when using blush so you can make it work to your advantage.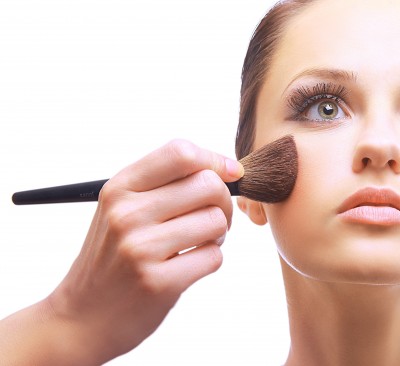 Choose the Right Color
The color of your blush is going to have a huge impact on how your face looks as a whole. If you use something too dark, you're going to look like you don't know what you're doing. If you get something that's too pink, you're going to look like a clown. Light peach colors work well on most skin tones, as do pale mauves and creamy rose colors. Just avoid the burgundy and magenta blush you may see on shelves. Neither of those are going to accentuate your cheeks correctly.
Build the Right Foundation
Your blush isn't going to look good if the skin underneath it isn't clear. You need to get rid of any blemishes you have on your face because the red tones in the blush will easily bring those out. Clean your skin on a regular basis and use microdermabrasion to get rid of the dead cells on the surface. When you have a smooth complexion to build on, any makeup you use will look great.
Use the Right Brush
Even though most blush products come with small, thin brushes to use, you need to try something that is large and fluffy. Big round blush brushes create softer application areas, which look more natural than the ones with the thin brushes. If you are using cream blush, you might be able to apply that with your fingers. Just make sure you really work the blush into the skin so that it doesn't look like war paint. The last thing you want is an artificial line right across your cheek bones.
Pick the Right Occasion
You don't need to wear blush all the time. If you want to leave it off for work or running errands, you're allowed to do that. Then you can apply it for a big night out when you want to look as dolled up as possible. Focus on finding the right application for you, and you might be surprised by what blush can do.